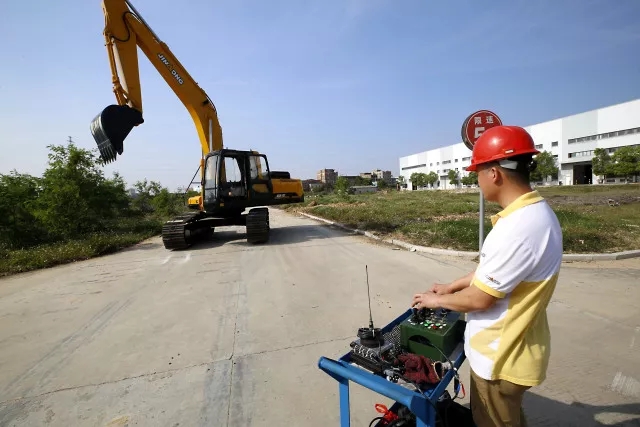 JINGONG unmanned excavator
On an open space outside the workshop of Fujian JINGONG Machinery Co., Ltd., a crawler excavator is implementing excavation work. Subsequently, it retracts the bucket and smoothly turns around. Surprisingly, the excavator's cab is empty, not far away, its operator holding a remote control, is remotely controlling the excavator's every movement.
This is the large-scale intelligent remote control unmanned excavator project of Fujian Province, which is undertaken by Fujian JINGONG Machinery Co., Ltd. The project will be formally completed in this June.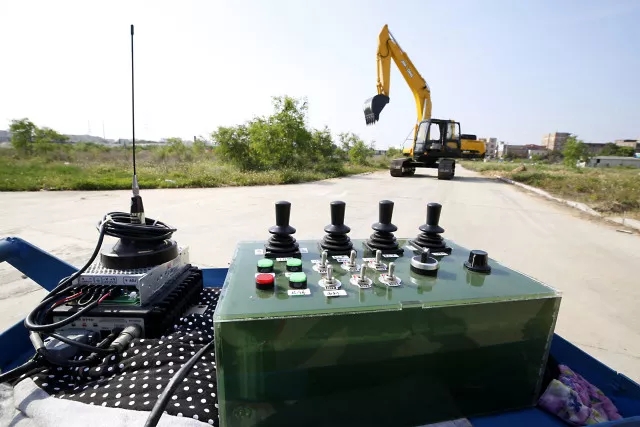 Remote control within 5 kilometers
It is worth mentioning that this technology of JINGONG can realize remote control within 4~5 km. In the future, unmanned excavators will be widely used in various emergency rescue work like earthquake relief.
The advent of unmanned excavators will allow rescuers to operate excavators in safe areas, greatly reducing the risks. "Besides, by using intelligent matching technology and optimization of the power system, this unmanned excavator can save about 10% energy compared with similar models, based on exerting the same performance."JINGONG's Deputy General Manager of Technology Zhao Jiahong said.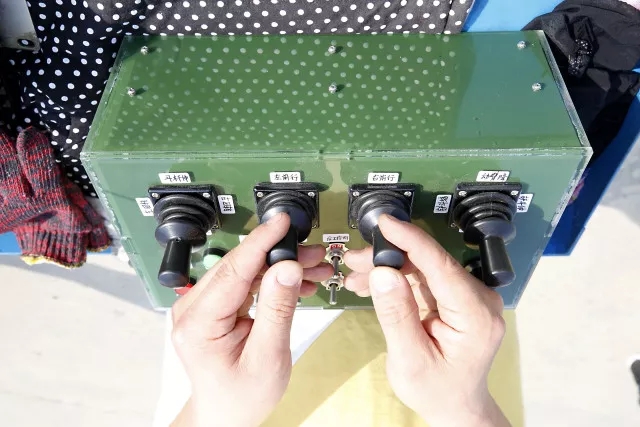 What's more, this unmanned excavator features easy operation, and it is convenient to control. Under the instruction of the operator and the senior technician of JINGONG Huang Shoupei, a customer is operating the excavator with the remote control, and he can operate it freely in just a few minutes.
Four years of research and development
In 2014, JINGONG Excavator Technology Department set up a 15-person R&D team with an initial investment of more than 8 million Yuan for this project. The core components of the unmanned excavator are all independently developed such as equipment circuits, hydraulic control and electronic control system... After four years efforts, the large-scale intelligent unmanned excavator has been successfully developed.
At present, many construction machinery manufacturers both at home and abroad are developing unmanned products. "This is a new business opportunity in the weak market, and all manufacturers will not miss it." Zhao Jiahong said, " in terms of market, driverless equipment is mainly suitable for special working conditions. However, with the shortage of labor and the change of the younger generations, the fully automated driverless excavator enables less manpower. Featuring more efficient, controllable, safe and economic, it will have a broad prospect in the market."