The German Bauma Exhibition will be held in Munich, Germany from April 8 to 14. This exhibition, held every three years, will bring together new technologies and products in the field of construction machinery worldwide. At that time, Jingong Machinery will show its products including loaders, fork loaders, wheel excavators and so on to exhibitors at the exhibition.
Jingong Machinery is a large-scale specialized construction machinery enterprise with nearly 40 years of R&D and manufacturing experience. Joining hands with German Bauma Exhibition, Jingong Machinery will fully demonstrate the strong strength of Chinese construction machinery manufacturing brand.
This wave of spoilers will unveil the wonderful lineup of Jingong Machinery at Bauma 2019 in Germany!
Wheel Loader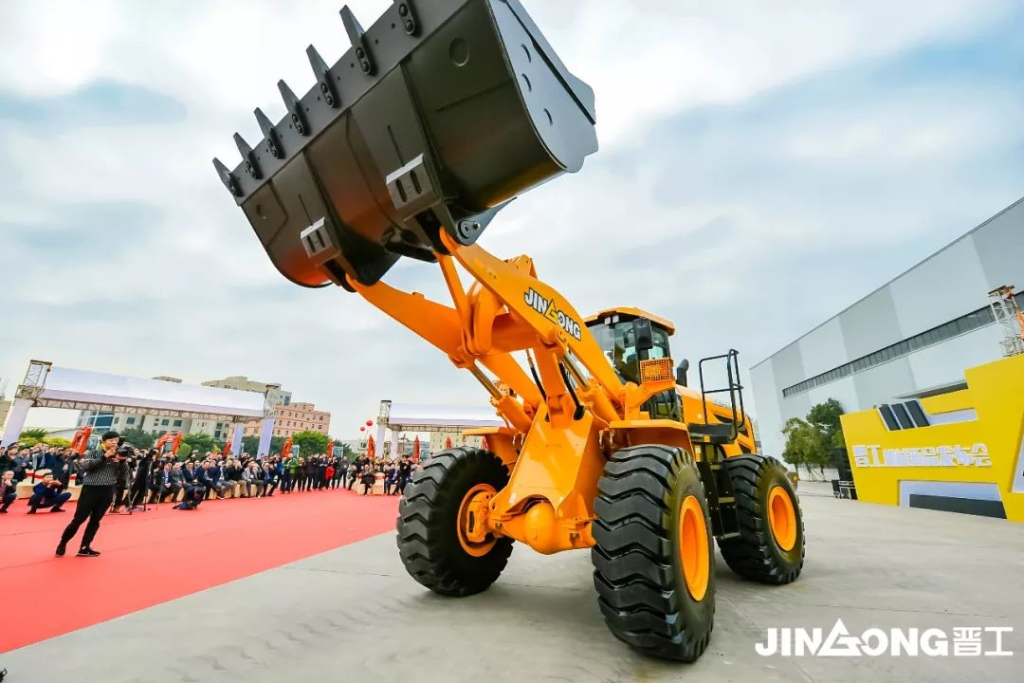 Jingong loader has won praise from the market and customers for its reliability, high efficiency and energy saving. The wheel loader exhibited in this exhibition is a 5-ton loader designed for heavy-duty working conditions. It adopts long rocker boom, short tie rod, straight boom structure and horizontal boom cylinder. The whole machine is efficient and energy-saving, with high configuration, strong reliability, good stability, strong climbing ability and comfortable operation, which is suitable for heavy-duty use in mines.
Forklift Loader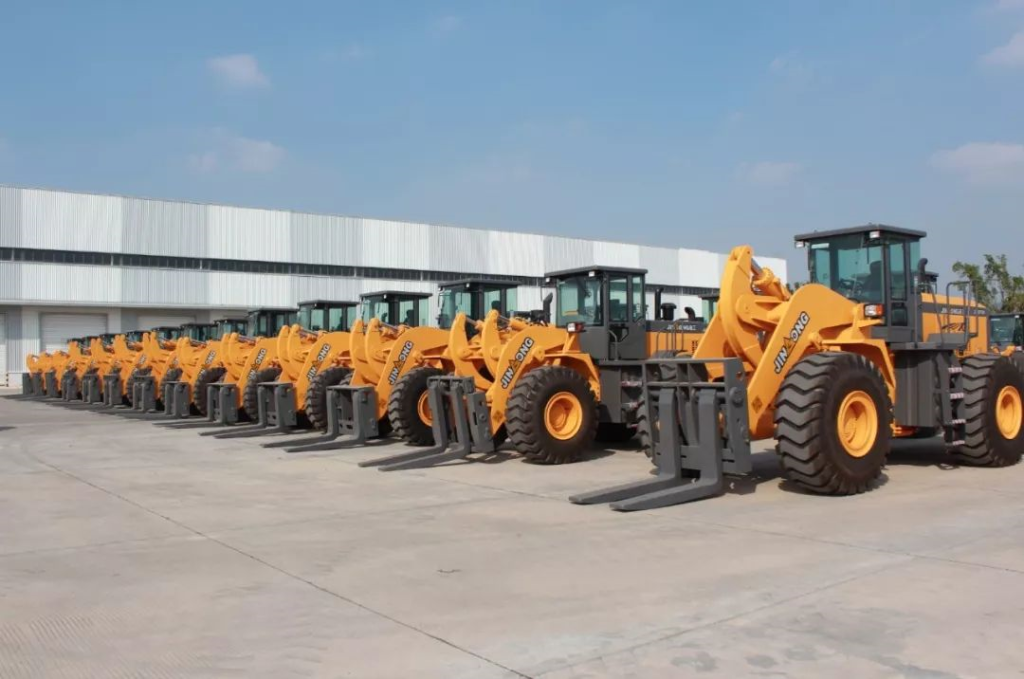 Wheeled forklift loader is a kind of mining machinery and equipment designed and developed by Jingong Machinery to meet the requirements of shovel, shipment and stacking of waste stone materials. At present, the installed product series of Jingong Fork covers 16 -50 tons, and the 42-ton products exhibited this time are one of the large tonnage products in the fork installed family, which can meet the operation requirements of large-scale mine stone waste materials.
Wheel Excavator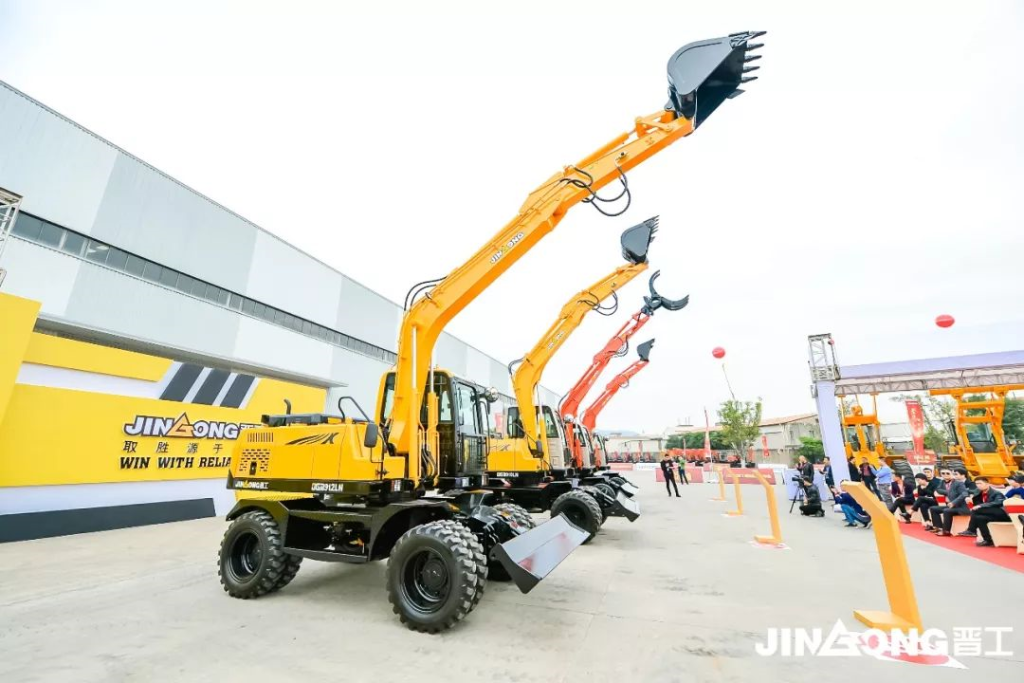 Wheel excavator is an excavator product developed and designed by Jingong Machinery, which can be used in municipal construction, highway, agriculture, forestry and animal husbandry. Jingong wheel excavator has beautiful appearance and compact structure. The engine has strong power and has the characteristics of low fuel consumption, high fuel efficiency and strong durability; Stable and flexible movement, strong mobility, and fast transition operation; The cab is comfortable and convenient, with wide vision; The high rotation acceleration and accurate rotation offset control system make the operation fast and accurate, and greatly improve the operation efficiency, which is a product with high efficiency and high cost performance. The exhibition site will unveil the mystery of Jingong's exhibition lineup for you! Bauma Germany 2019 will be grandly opened soon! BoothNo. FS.1105/7, Jingong Machinery invites you to visit and negotiate!