At 10 a.m. on November 25, JINGONG Machinery from Fujian Province, as the world's largest stone wheel telehandler machine manufacturer, China's top 30 construction machinery manufacturers and China's top 10 loader enterprises, held a new product launch at the F66 Hall of bauma China 2014, launched 17 JINGONG patents, filled the gaps in domestic and international, and went further. The super-large tonnage wheel telehandler products, which have established their leading brand status, are attracting investment from all over the world, competing with the world's peer giants and ranking as the biggest winner. A rising star has become a legendary story in the industry.
JINGONG Machinery Show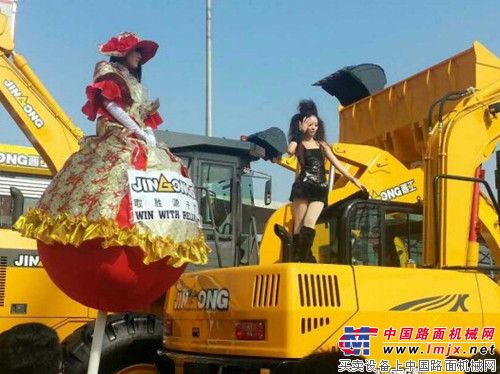 JINGONG Machinery Show
Foreign businessmen exclaim: "This is another revolutionary breakthrough in wheel telehandler machine product series." In the field of wheel telehandler machine, JINGONG machinery is the leading one.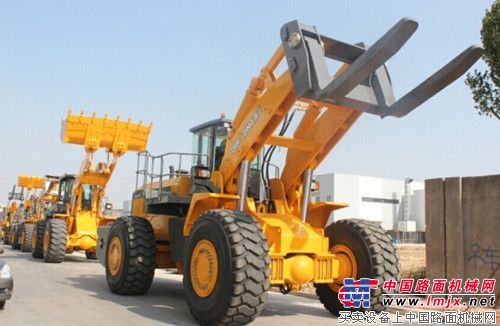 JINGONG wheel telehandler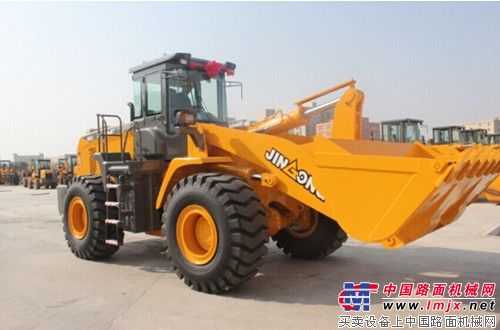 JINGONG wheel loader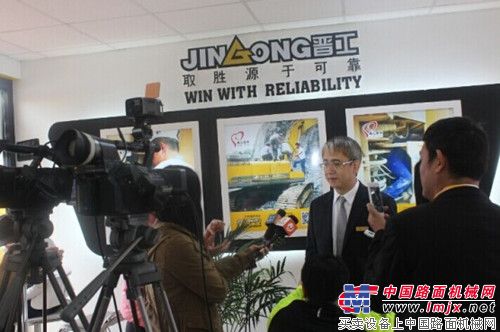 Media interview with the person in charge of JINGONG Machinery
At the 15th China (Nan'an) Shuitou International Stone Exposition, held from November 8 to 11, 2014, many businessmen highly appraised JINGONG wheel telehandler machinary. The biggest stone king in Guangxi was not addicted to the exhibition. He also went to JINGONG Machinery Company to visit and experience JGM791FT48. The world's largest stone scrap fork loader is equipped with a custom-made wet drive for the product itself. When the stone Prince witnessed the super performance of the world's first "weightlifting king", especially when he learned that it was JINGONG's 100-person R&D team, which took two years to make sharp tools, he did not hesitate to order three sets. He said with emotion, "This is my dream product, as if it was customized for me." This is the best reward for JINGONG Machinery. Because Stone King's affirmation and purchasing power will drive other customers to form a huge customer base. In fact, many customers are really intentional.
This kind of high-power wheel telehandler machinary belongs to special equipment, good category, but small quantity, because there is no comparability, and there is no technical alternative. It is usually produced according to the needs of customers, that is to say, it needs customization, which makes its added value high. It is predicted that Jingong machinery will produce and sell more than 30 units per year.
"48 tons (JGM791FT48) did not promote before, the maximum is only 32 tons, can meet part of the power demand, but now stone, there is a trend toward two, big and heavy, or small and light." JINGONG Machinery General Manager Ke Jinding has deep affection for JGM791FT48. Speaking of it, his face was excited. "For 48 tons, this is not only a technological breakthrough in tonnage, but also an unprecedented car and the whole machine technology. There is no precedent for reference, or forming accessories can be purchased. It is developed innovatively with our technical solutions, supplier partners and no one has ever done it. From 16 tons to 32 tons, and then to 48 tons, the tonnage series is incredible.
Some experts said that Xugong, Longgong, Xiagong and other large companies, in the wheel telehandler machine, especially large tonnage wheel telehandler machine, can not basically match the technology of JINGONG, also basically give up production in this field, JINGONG absolutely belongs to the leading position. Due to the great importance attached to scientific and technological innovation, the innovative consciousness and innovative ability of JINGONG Machinery have been brought into full play in recent years. In the field of wheel telehandler, we have developed the largest tonnage weightlifting king, and also created the "monster" of small tonnage. The small-tonnage monster is another pioneer of JINGONG Machinery in China and the most advanced product in the field of wheel telehandler machine. The advantage of monster is multi-function. It has advantages when special operation mode is needed in the field of circular economy. At present, JINGONG is in the stage of trial production and marketing in small batches.
"Perfect upgrade, full of dreams". On the first day of the exhibition, JINGONG Machinery harvested the cooperation intentions and signings of customers from Iran, Saudi Arabia, Philippines, Indonesia, Australia and Germany. These foreign businessmen will act as agents for JINGONG products, especially the whole series of wheel telehandler machines. At this exhibition, domestic businessmen showed strong agency intentions for all exhibited products of JINGONG, especially for Jingong wheel excavation agent.